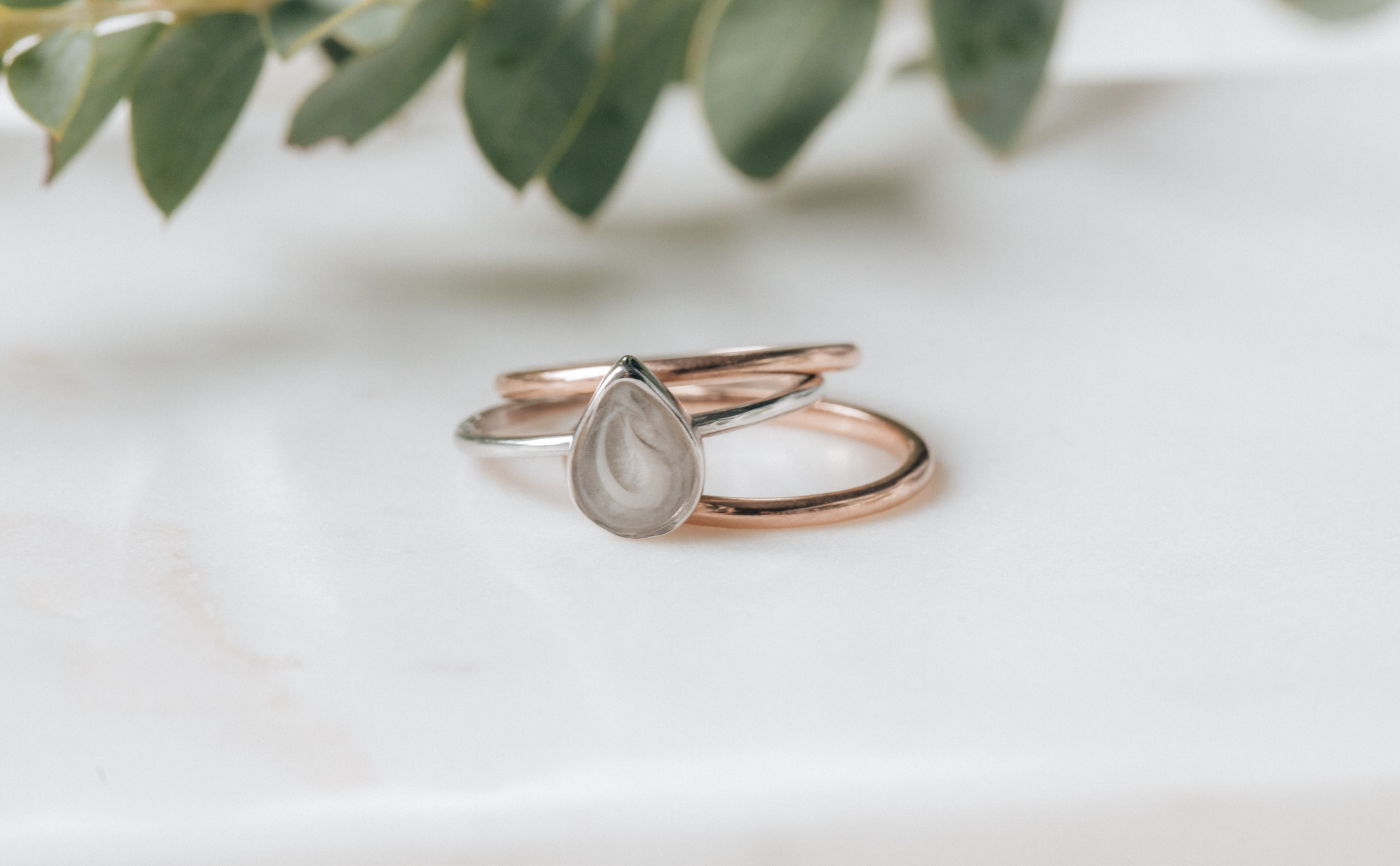 100 products
Close By Me Jewelry's cremation stacking rings act like a bow around your finger – a constant reminder of your loved one's presence. These rings can be purchased on their own or with other ashes or companion bands to create a set of rings to honor your memories and are crafted with the utmost care from .925 Sterling Silver, 14K Gold, resin, and ashes.
Read more

Why Wear Stackable Rings Made From Ashes

Cremation stacking rings are highly versatile and allow you to honor your memories in whatever way you see fit – they can be worn on their own, with companion rings, or with other cremation stacking rings. Multiple sets of ashes can even be used to create a stacking set of rings to represent a multitude of connections. If you are only looking to honor one loved one, you can wear a single stacking ring, multiples, or nestle your ashes setting between multiple companion bands.

Choosing Your Cremation Stacking Ring

We offer a wide array of designs as it is important to us that you find something that not only aligns with your personal style but also represents your loved one and the connection you shared. Almost any of our rings can be worn together on the same finger, but there are a few that are offered in specific sets, like our Signature Stackable line, and one that can be worn with even non-stacking designs - our Chevron Ring. No matter which ring or combination of rings you choose, your loved one's memory will be preserved within each and every band.