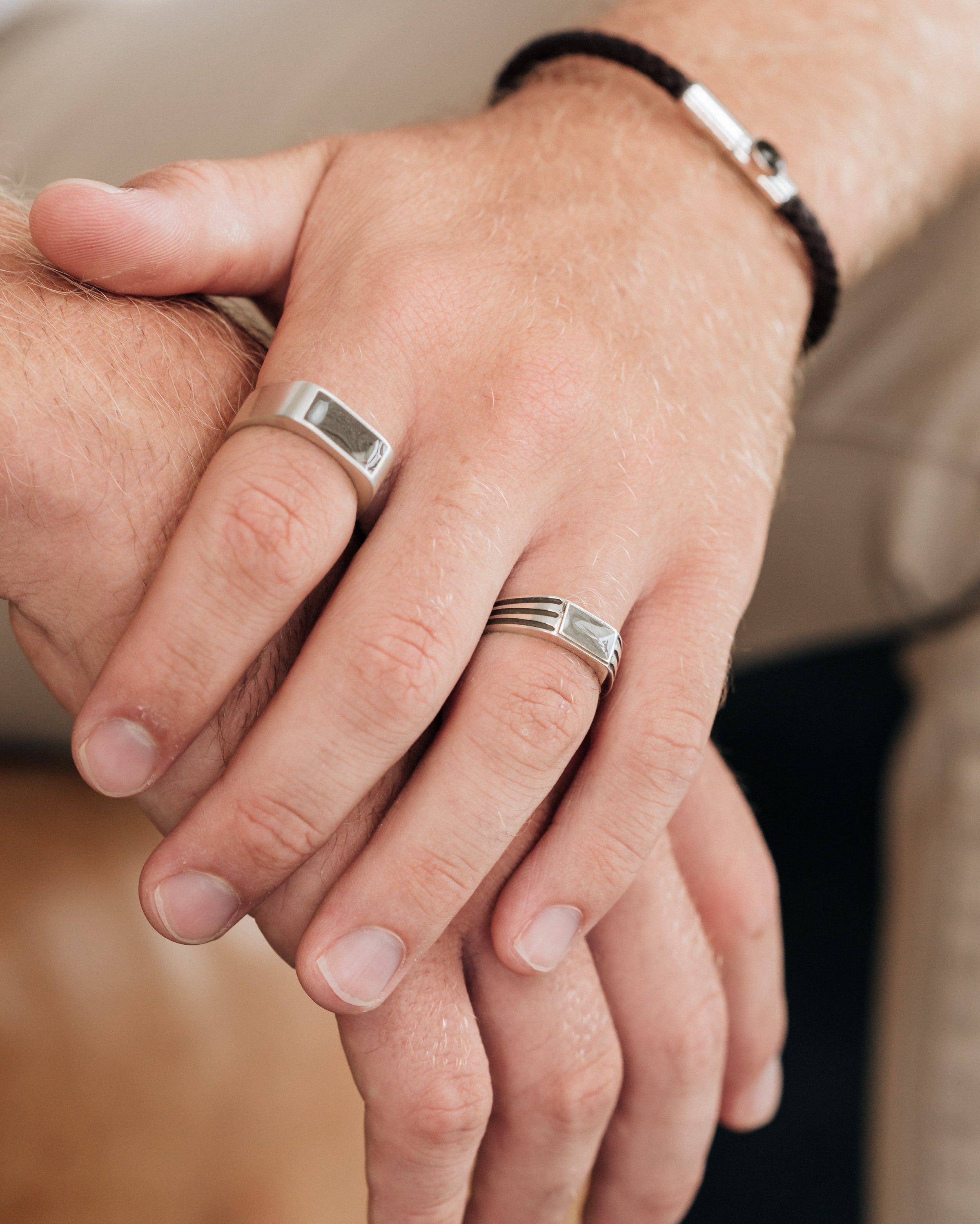 89 products
Cremation jewelry is a unique, tangible way of memorializing your loved one and always keeping a part of them with you. Here at Close By Me Jewelry, we want the comfort and healing that our pieces can provide to be accessible to everyone. We created our men's cremation jewelry collection so that those with a more masculine taste could have the opportunity to honor their loved one in a way that suits them.
Read more

Types of Cremation Jewelry for Men

Our men's cremation jewelry line does not only include rings, necklaces, bracelets, but also cufflinks, and tie bars for special occasions. The designs of all of these pieces range from classic to modern, with some weaving together elements of both to create a perfect balance. All of our men's cremation jewelry pieces are made in either .925 Sterling Silver or 14K Gold, with a few exceptions.

Cremation Necklaces

Our simple yet sturdy men's cremation necklaces allow you to always hold your loved one close to your heart on a thick chain for extra security.

Cremation Rings

Our men's cremation rings are much more than a versatile accessory – they are personal reminders of your loved one. In moments of difficulty, you can look down at your hand and be reminded that your loved one is there with you. These rings are especially good memorials for beloved craftsmen, artists, or writers.

Cremation Tie Bars and Cufflinks

Special occasions can be extremely difficult when the one you want there the most is no longer physically with you. Our cremation cufflinks and tie bars are a creative and intimate way of including your loved one at any gathering where they will be remembered.