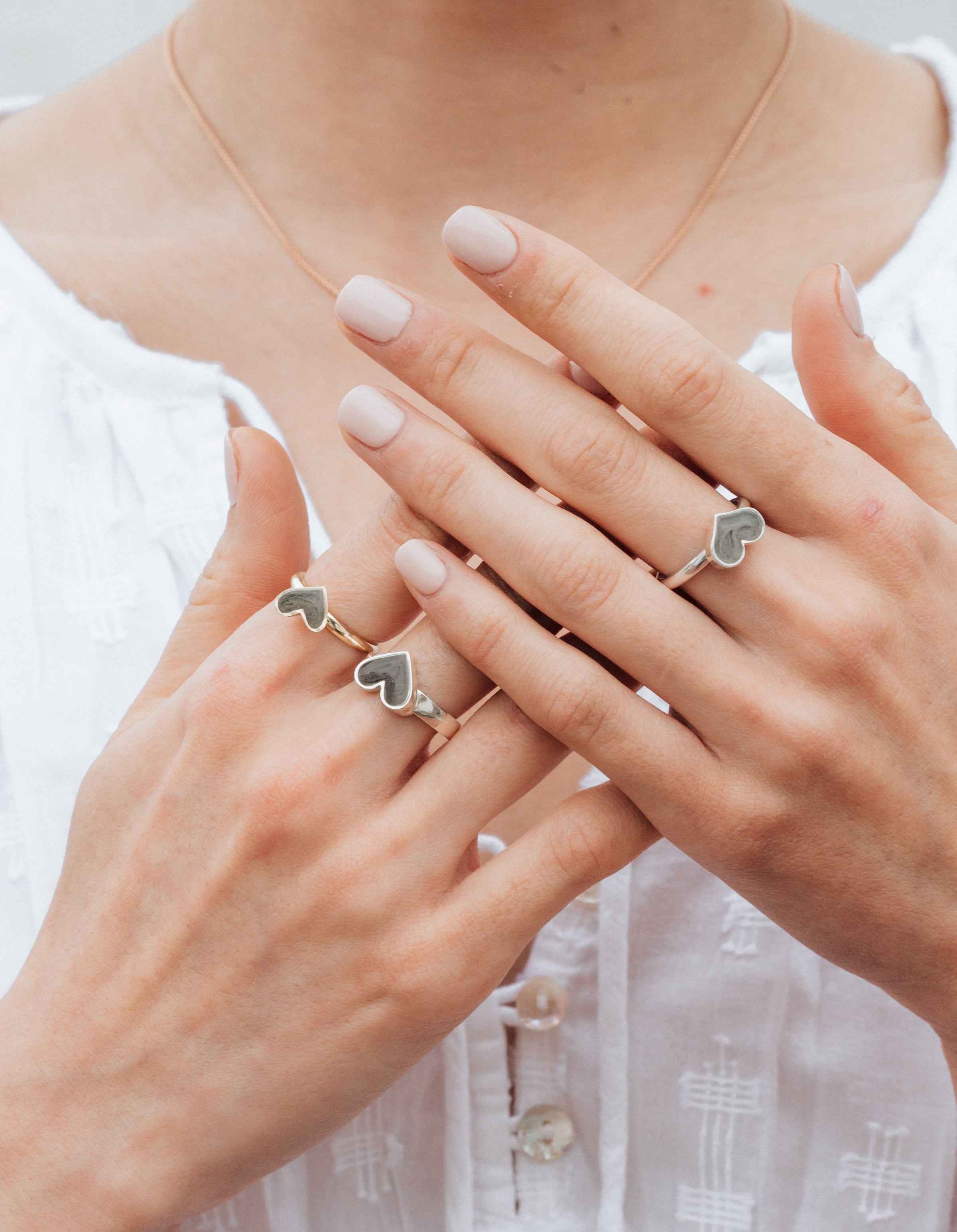 312 products
Cremation Rings
Your loved one's solidified cremains set into a gold or silver cremation ring that you can wear like a bow around your finger - reminding you daily of the deep connection you have shared.
Turning ashes into cremation rings is a personal expression of the deep connection and love you shared with the people closest to you. It offers a unique and discreet way to safely preserve your loved one's memory as a promise to honor and keep them with you always.
Our cremation rings feature sterling silver, 14k gold rings and stacking ring collection, handcrafted from the finest materials and infused with your loved one's solidified cremains that boast a high-quality look and feel. Our cremation rings come in various styles and designs, from the very simple to more decorative rings.
Find the perfect keepsake ring for you! Check out our wide variety of cremation ring designs today and find remembrance jewelry that you can treasure forever.