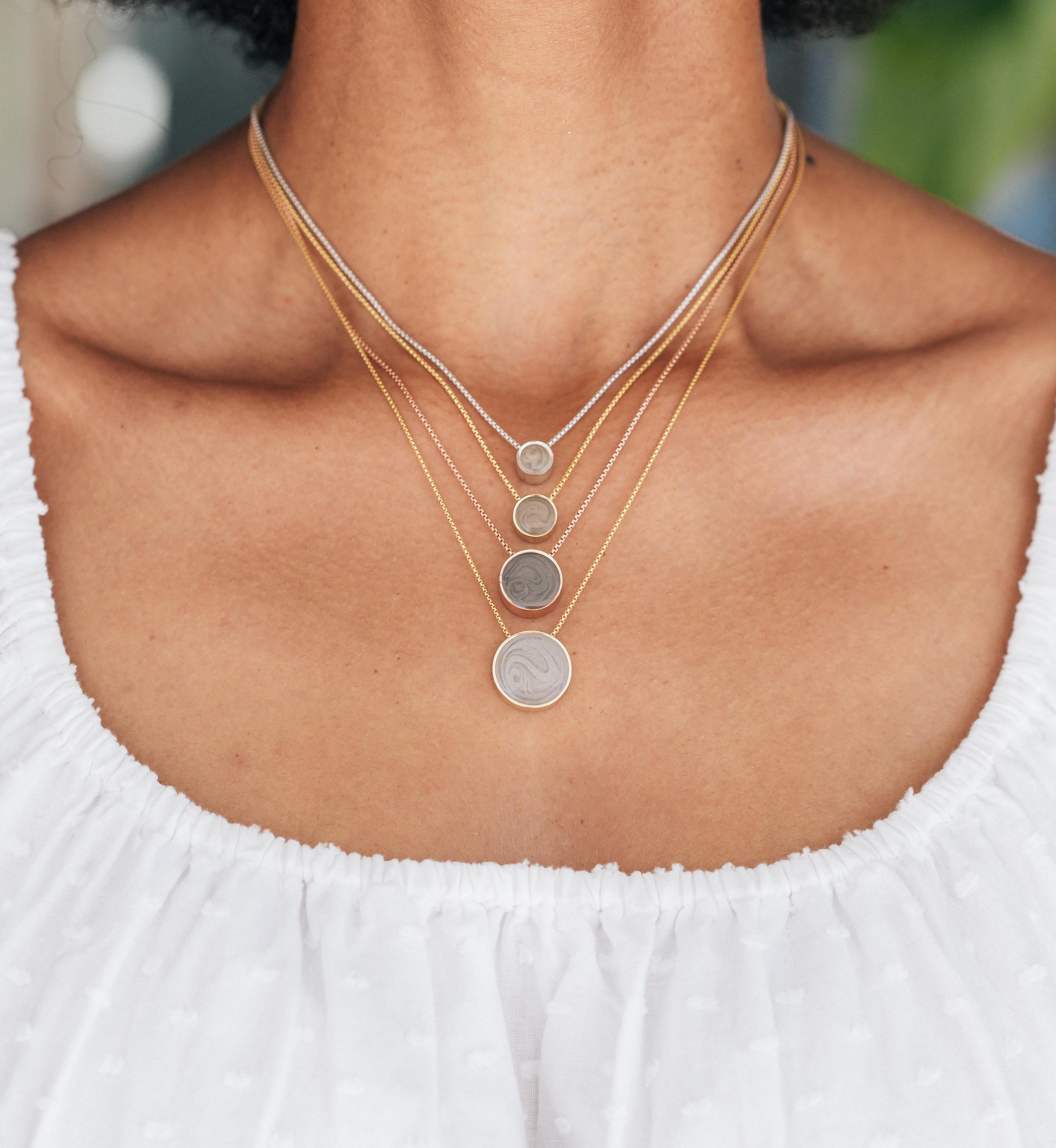 328 products
Cremation Necklaces
Your loved one's solidified cremains set into a beautiful gold or silver cremation jewelry pendant and necklace - keeping the connection you have shared always close to your heart.
Our cremation necklaces for human ashes combines your loved one's solidified cremains with unique and exquisite designs that capture love and family relationships with power and elegance, yet remain delicate and intimate.
Handcrafted from the highest quality of
sterling silver
and
14k pendants
, our cremation necklaces feature a stunning collection specially designed to make a total jewelry accessory that is both beautiful and discreet with an exclusive and personal display of love and remembrance in memory of someone they cherished.
Find the perfect cremation pendants and necklaces for you! Check out our wide variety of cremation necklace designs today and find remembrance jewelry that you can treasure forever.