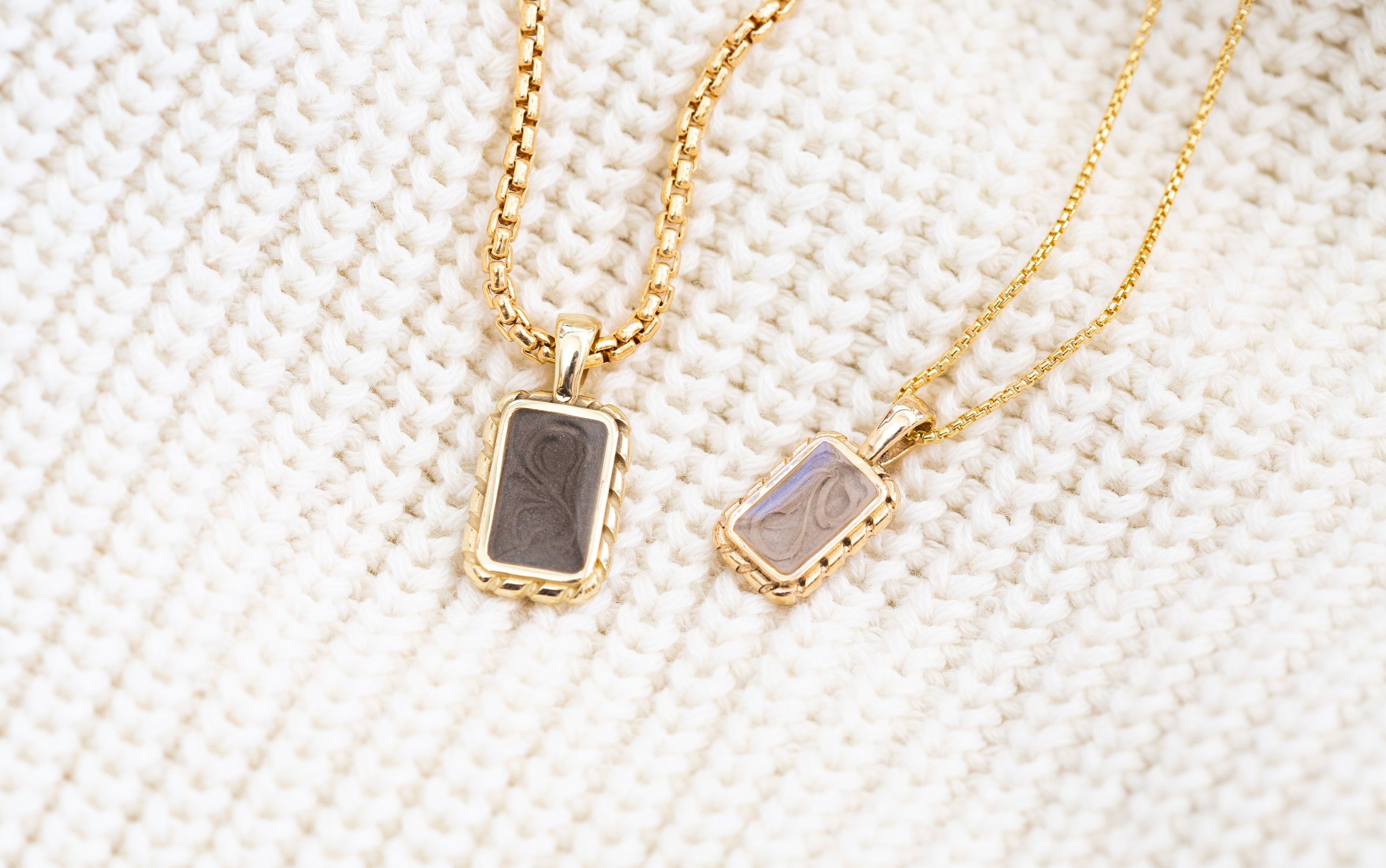 244 products
With a cremation necklace, you can keep a piece of your loved one close to your heart every day. Our 14k gold cremation necklaces are handcrafted with the utmost care to create a lasting keepsake from solid 14k gold that cradles the ashes of your loved one.
Read more

What Are Cremation Necklaces?

Our cremation necklaces are created using a patented process that solidifies your loved one's cremains and bonds them directly to your chosen jewelry. Once the setting has cured, a final finishing touch is added to complete your necklace: a beautiful chain to match its gold coloration.

Types of Cremation Necklaces

Our cremation 14K necklaces are made of solid 14K Gold and come on gold-filled or rhodium-plated .925 sterling silver chains unless other requests are made. Our designs range from subtle and dainty to bold statement pieces and everything in between.

Choosing Your 14K Gold Cremation Necklace

Selecting one of close by me jewelry's cremation 14K necklace allows you to never have to worry about leaving the house without that comforting presence again. We offer a wide array of designs as it is important to us that you find something that not only aligns with your personal style but also represents your loved one and the everlasting connection you share.