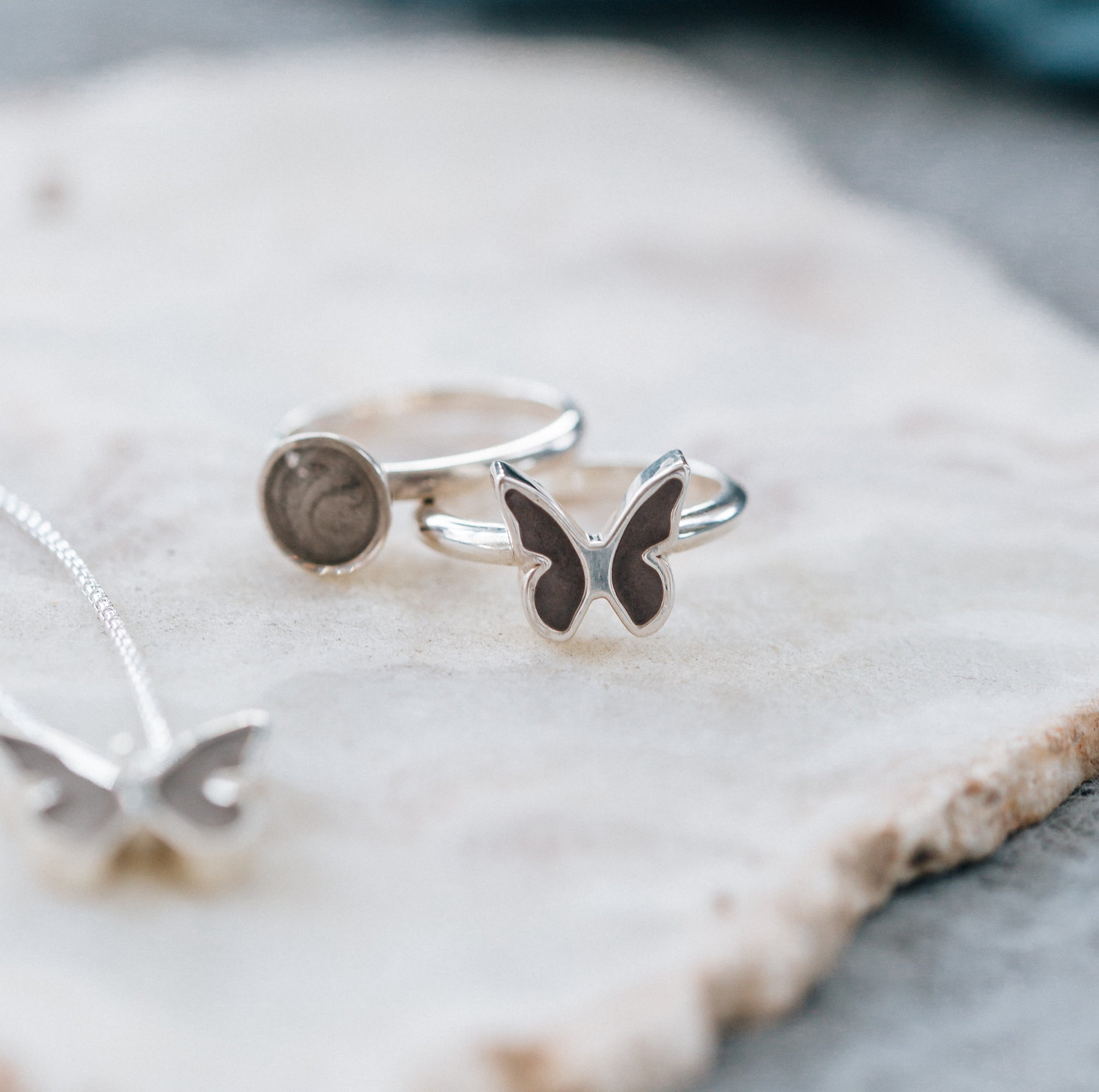 86 products
Close By Me Jewelry's cremation sterling silver rings act like a bow around your finger – a constant reminder of your loved one's presence. These pieces are handcrafted with the utmost care to create a lasting keepsake from a combination of .925 sterling silver, resin, and ashes.
Read more

Why Turn Ashes Into Rings

Our cremation sterling silver rings are created using a patented process that solidifies your loved one's cremains and bonds them directly to the bezel of your chosen ring. This not only memorializes them in something tangible and beautiful, but allows you to always have them with you - forever holding your hand. In moments of difficulty, you can look down at your hand to feel that support and close your fingers in a gesture of love and loyalty.

Types of Cremation Rings

All our cremation sterling silver rings are made of .925 Sterling Silver, and our designs range from subtle and dainty to large and bold and everything in between. These pieces feature a variety of sizes and shapes of settings and bands – add a companion ring or two to a stacking cremation sterling silver ring to create a stacking set, or make a statement with one substantial ring.

Choosing Your Sterling Silver Cremation Ring

We offer a wide array of designs as it is important to us that you find something that not only aligns with your personal style but also represents your loved one and the connection you shared. No matter which ring or combination of rings you choose, your loved one's memory will be preserved within each band.