Handmade Cherry Blossom Cremation Necklace in Sterling Silver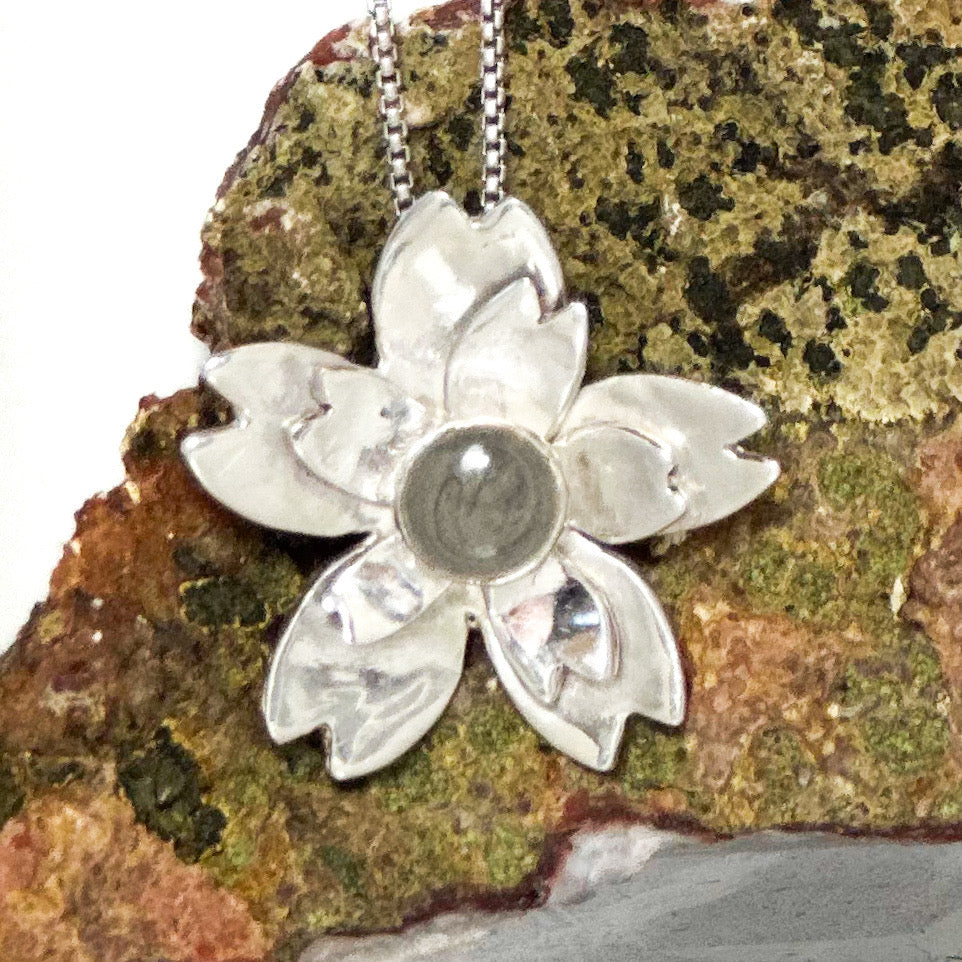 Handmade Cherry Blossom Cremation Necklace in Sterling Silver
Solidified ashes set in the 7mm setting on this one-of-a-kind .925 Sterling Silver Handmade 25mm Cherry Blossom Pendant. This piece was originally designed by our in-house artist and metalsmith, London Battle, who honed her skills during her education at California State University of Long Beach. London hand-constructs the components of each piece in my studio prior to setting. Due to its handmade nature, inconsistencies and imperfections will be present in the finished necklace, giving each pendant in this line its own unique appearance. It comes with a .925 sterling silver chain in the length of your choice which slides through the hidden bail on the back of this piece.
This pendant can be engraved with a long phrase and can include spaces and symbols. Please reach out with any questions about this. 

Each piece is set in our office, located in Southern California. Only a very small amount of ashes is used in the setting process; the exact amount needed depends on the size and depth of the piece's setting, but for simplicity's sake, a tablespoon of ashes will suffice for most orders. The setting process solidifies the ashes and brings out their natural color, which may differ from those in the piece photographed. Within 1 business day of placing your order, you will receive a detailed order confirmation with information and instructions relevant to your unique order.
For more information about our cremation jewelry and the order process, please visit our FAQ page, or reach out to us at closebyme@gmail.com.
Thank you for your interest in our ashes jewelry!
Regular price
$25000
$250.00